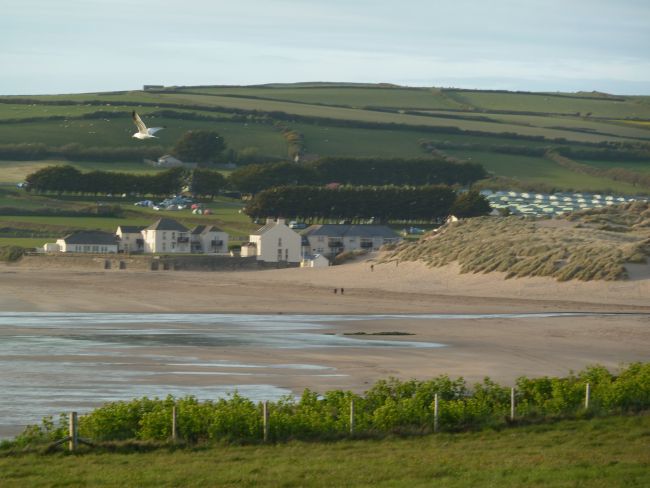 The Di Yerbury Society of Women Writers' UK Residency 2018
---
The Society of Women Writers is offering a UK Residency to a female writer.
This residency has been generously donated by our Patron, Professor Di Yerbury.

The residency will be located in the beautiful North Devon town of Barnstaple. As a major tourist centre, it has excellent public transport and car access to the moors, famous beaches and very pretty villages.
To Apply You Must Satisfy the Following Criteria:
be a member of the Society of Women Writers (NSW) for at least ONE YEAR at the time of submitting your application. So make sure you join by end 15 August, 2016 if you are not already a member.
be over 55 years of age at the time of taking up the residency.
be researching or writing a manuscript either fiction or non-fiction that is set in or linked to the United Kingdom.
Requirements: (either hard copy or email attachment)
a copy of your CV (no more than one A4 page)
a summary of your proposed manuscript (500 words)
a chapter of a previous book or a short story or an article you have written.
a review of one of your books or other publications.
What is Offered:
The successful applicant will be offered accommodation in a comfortably furnished one bedroom apartment for over 55s in the town of Barnstaple, North Devon for a period of up to three months from June to September 2017. Electricity and phone calls are included as part of the residency.
What is Not Included:
Airfares, including travel insurance, domestic travel costs and meal allowance, will not be covered by the residency. These costs will need to be meet by the recipient for the period of her stay or she should seek funding from other agencies to assist with these expenses.
Acquittal:
Upon completing the residency the recipient will be required to give an address to the members of the Society of Women Writers (NSW) at a 2017 SWW Literary Lunch.

A written report of approximately 2,000 words will be required, to be published in the Society's magazine Women's
Ink!
Fees
Entry Fee: $35.00
Non-members of SWW are welcome to enter after becoming a member however you need to join by August 2016 to meet the three month eligibility requirement.
Non Member Relevant fees are:
$100 full membership- includes entry fee of $35; full membership fee $50; once-only joining fee $15
or
$90 concessional membership – includes entry fee $35; concessional membership fee $40 (only available with a Pension card number); once-only joining fee $15.

DUE DATE:
TBA (no later than 5pm )

ANNOUNCEMENT OF THE WINNER:
February 2018
SEND APPLICATIONS TO:
The Secretary, Society of Women Writers NSW Inc.,
GPO Box 1388
Sydney NSW 2001
or email applications to womenwritersnsw@gmail.org (with all required attachments)